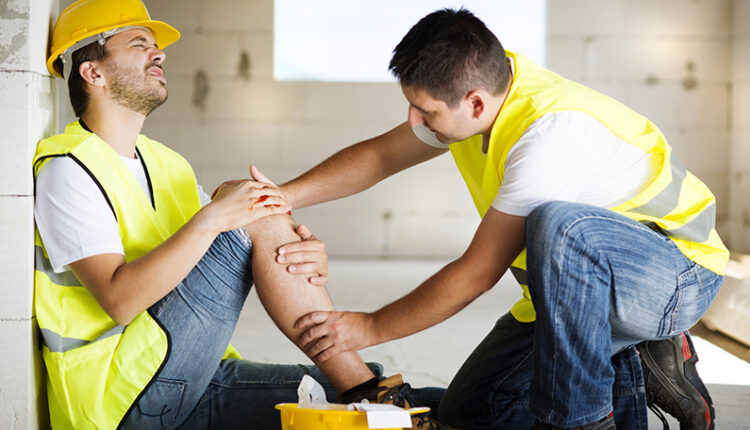 Employers' liability claims: the basics
Understanding how claims work gives you the power to act on injustice
If you have suffered an accident in the workplace, or have developed a physical or psychological injury as a result of your job, you could be in a position to make an employers' liability claim for compensation. While the idea of pursuing your employer for an accident at work may sound like a daunting prospect, it's important to bear in mind that they owe you a duty of care whenever you are at work.
If you've never considered a claim in the past, chances are you have some questions about how employers' liability cases work. Luckily, we're here with the answers. Here's everything you need to know about making an employers' liability claim.
What are employers' liability claims?
Employers' liability claims are personal injury claims made by an employee against an employer for a work-related accident, injury or illness. The aim is to gain appropriate compensation for the pain suffered, the cost of any treatment required, the impact of any lost earnings and even out of pocket expenses related to the incident.
This is made on the basis that an employer has failed to provide a safe workplace, safe system or safe tools. If an employee is injured due to the actions of a fellow employee, it may be possible to make a claim against the employer based on the actions of their colleague.
Who can make an employers' liability claim?
In order to make a successful claim, you need to be able to show that your employer breached their duty of care to keep the workplace safe, and that this breach of duty caused you to suffer an illness or injury.
An employer failing to safeguard your health and safety can take several forms, including:
Failing to provide necessary training or supervision
Failing to provide necessary protective equipment
Allowing poor work practices to continue
Allowing unsafe machinery or equipment to be used
Failing to adhere to health and safety regulations
Will you lose your job?
Many people are uncomfortable with the idea of making a claim against their employer. But you should note that an organisation is legally prohibited from treating a staff member any differently as a result of a claim being made against the business. Pursuing justifiable compensation should never compromise job security. This law is designed to protect people making claims from being dismissed, demoted, bullied or unfairly treated at work.
Will your employer suffer?
Some people worry that making a claim against their employer will cause their boss to suffer financially. However, this is rarely the case. All employers in England and Wales are legally required to have employers' liability insurance, so it will be the insurance company rather than your employer who is responsible for paying out compensation.
Is there support available for employers' liability claims?
It can be difficult to find yourself making an employers' liability claim, but support is available for anyone who has suffered an accident at work and wants to get the compensation to which they are entitled. Daniel Strong, Solicitor at Winn Solicitors, explains the importance of supportive liability claim services, saying:
 "Having an accident at work can be an extremely stressful situation.  From the initial injury to having to take time off work and dealing with the uncertainty of returning to work, an accident can have far reaching effects on your day to day life. People often avoid making a claim because they fear potential consequences, but at Winn Solicitors, we have decades of experience in this specialist field of law and we're here to put your mind at rest. Our experts are on hand to get you the help and compensation you're entitled to.
You are entitled to make a claim if you have suffered an injury at work, and you deserve compensation."
With a dedicated team of legal specialists in employers' liability claims, Winn Solicitors can help you make your claim, achieve compensation and avoid stress.
If you're looking for support in employers' liability claims, get in touch with Winn Solicitors today.